I sketch myself a lot, because what kind of artist would I be if I weren't also a massive narcissist? Honestly though, I consider myself a hideously unattractive person, and whatever limited interest I have in portraiture is certainly not rooted in flattery of any kind. I tend to hate art that depicts pretty people doing pretty-people things. I admire the portraiture of expressionists like Schiele and Freud and Dix. Studying myself is sort of like studying some kind of grotesque hobgoblin, a bizarre swell of whiskering, oily flesh, sagging muscles, and awkward features.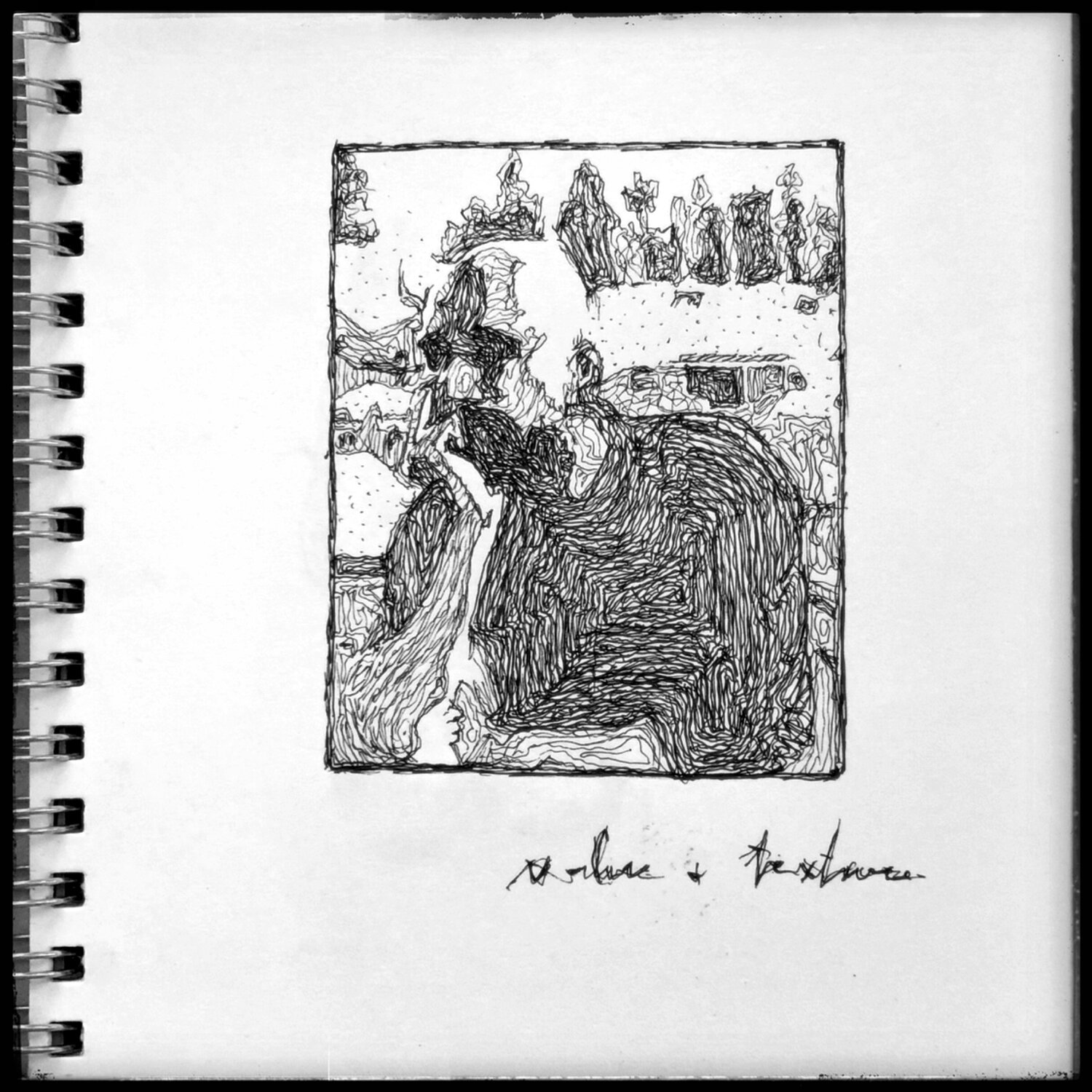 Experimenting with pen line as texture. I used to sketch in this style more often and this one makes me want to get back to it even more so. I study mainly in charcoal/pastel as a precursor to paint because it's the most paint-analogous drawing media, but I think this is one way to use pen that is very painterly in nature. (For a true master of using pen to create painterly effects, check out Franklin Booth, one of my favorite illustrators of all time).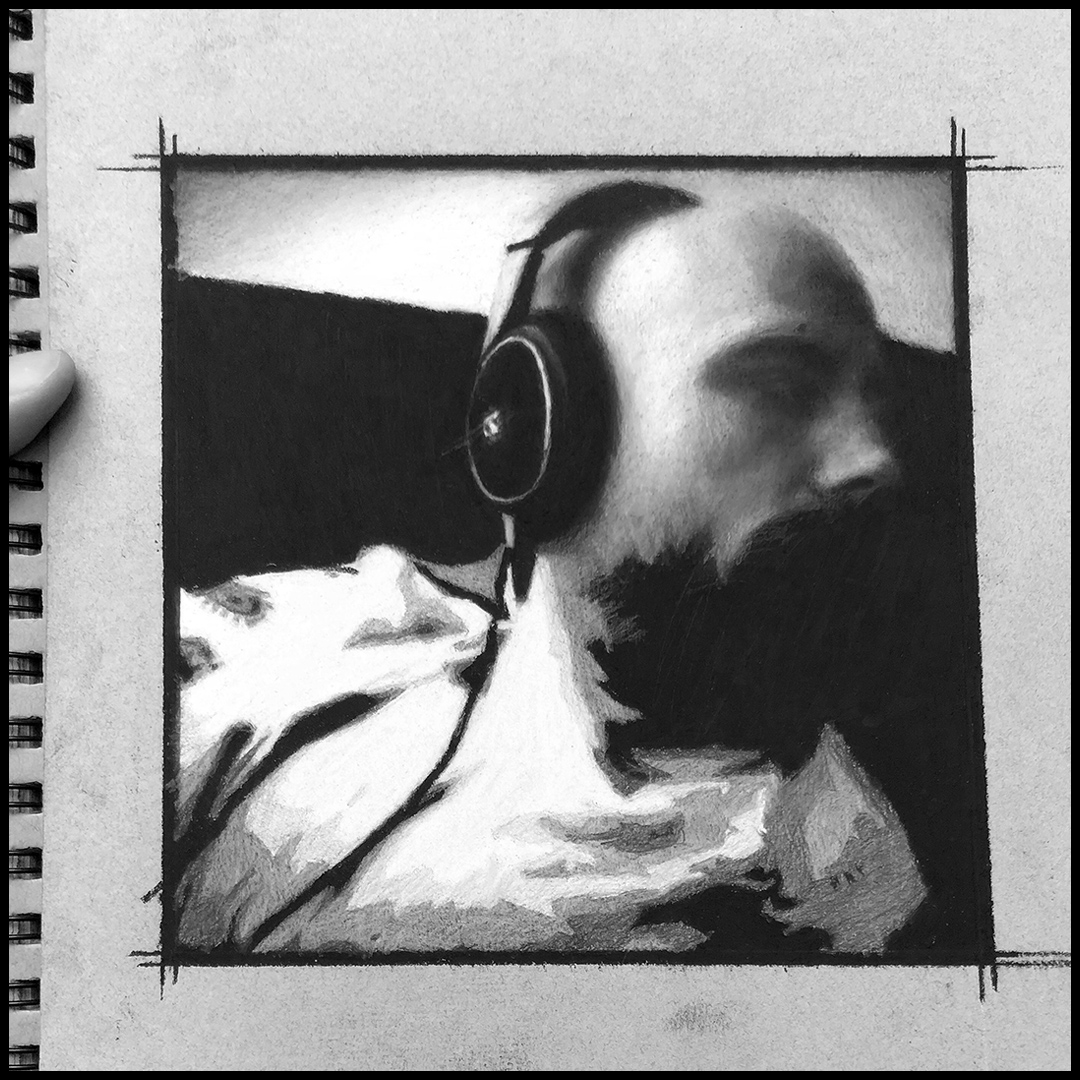 This was an exercise in developing a sketch from a notan to a full value study. What you see towards the bottom is how the initial lay-in was worked — blocks of just black and white at first, then 1 or 2 in-between values. From there, you can begin blending and smoothing them to more realistic effect, as seen in the upper half.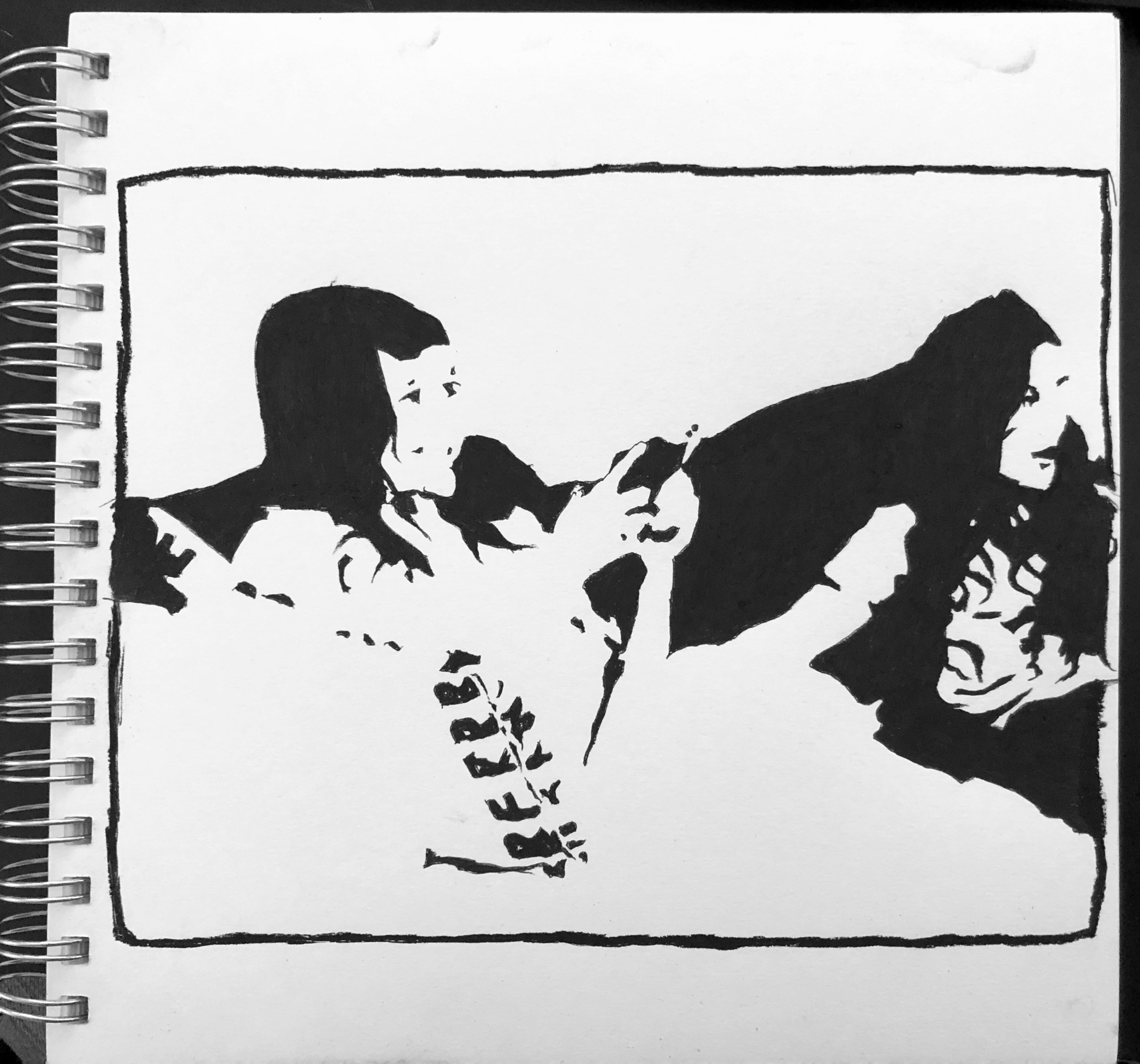 A notan is just a fancy word for a shadow shape. I call them notans because that's how the concept was formally introduced to me in art training. I don't do enough of these — it always fascinates me how much information and emotion can be communicated just with simple blobs of black and white. In this example, it interests me that I can so accurately read the emotion of the girl on the left and understand a lot about her body language, given how little information is actually there. As someone with a long-standing bad habit of overworking sketches, it can feel very refreshing to really nail a notan study.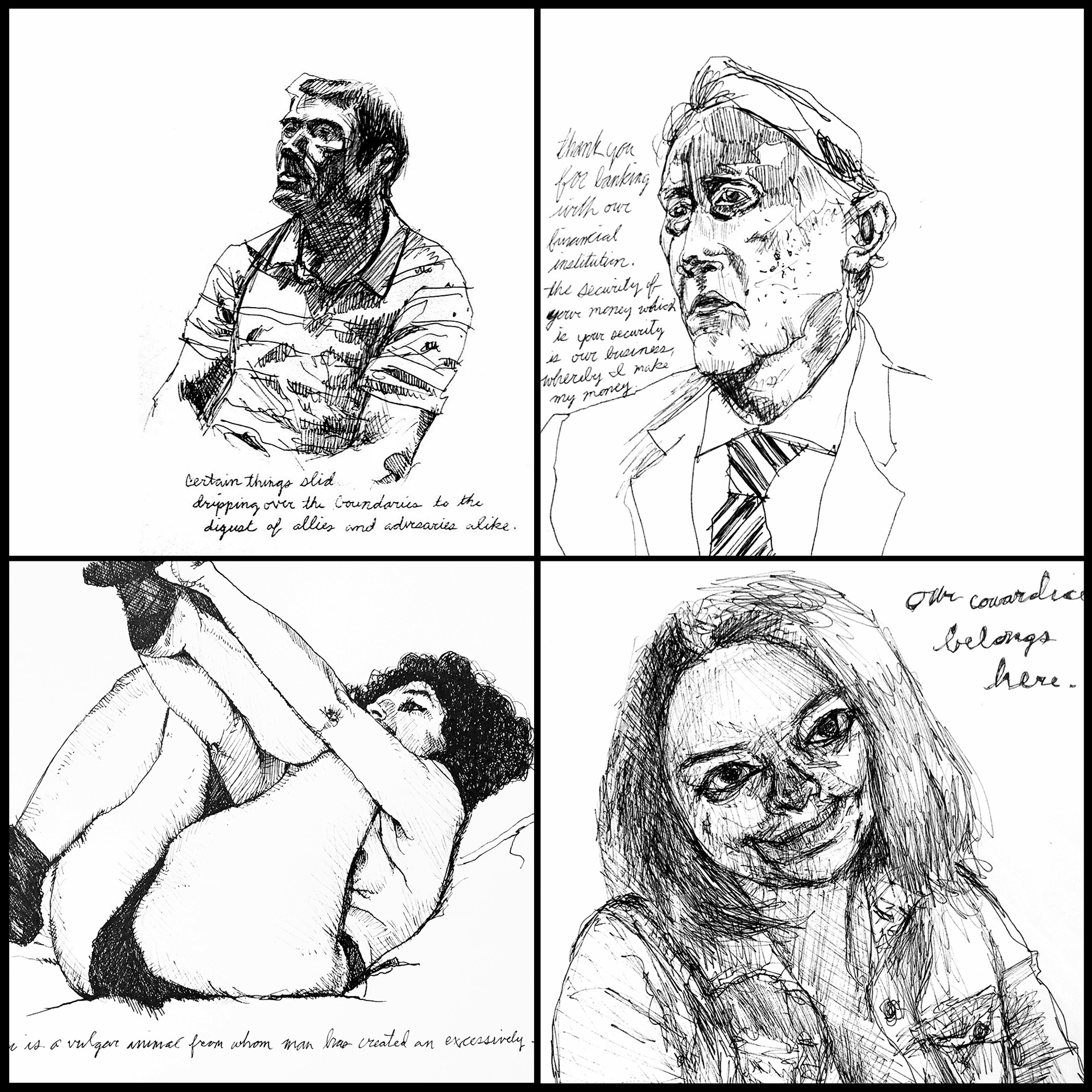 These are a few misc. sketches from no specific date, just playing with pen. The immediacy of pen and its lack of erasability makes it pretty interesting to sketch with. I find I most often incorporate text elements when I sketch in pen. I'm not sure why. Sometimes they have some personal meaning to me, sometimes it's just some random phrases that drift into my mind with no specific connection to anything beyond a feeling that they give me.